TRUNZ FAHRTZEUGTECHNIK AG ATTRACTS INTERNATIONAL ATTENTION

On 17.11. 2022 a high-ranking delegation around the ambassador of Switzerland to Serbia and Montenegro, Mr. Urs Schmid, visited the Trunz Fahrzeugtechnik AG plant in Montenegro. In addition to the welcomed attention for the Trunz high-tech factory in the Balkans, existing business obstacles could also be cleared unbureaucratically. More from Rejhan Kos, CEO Trunz Montenegro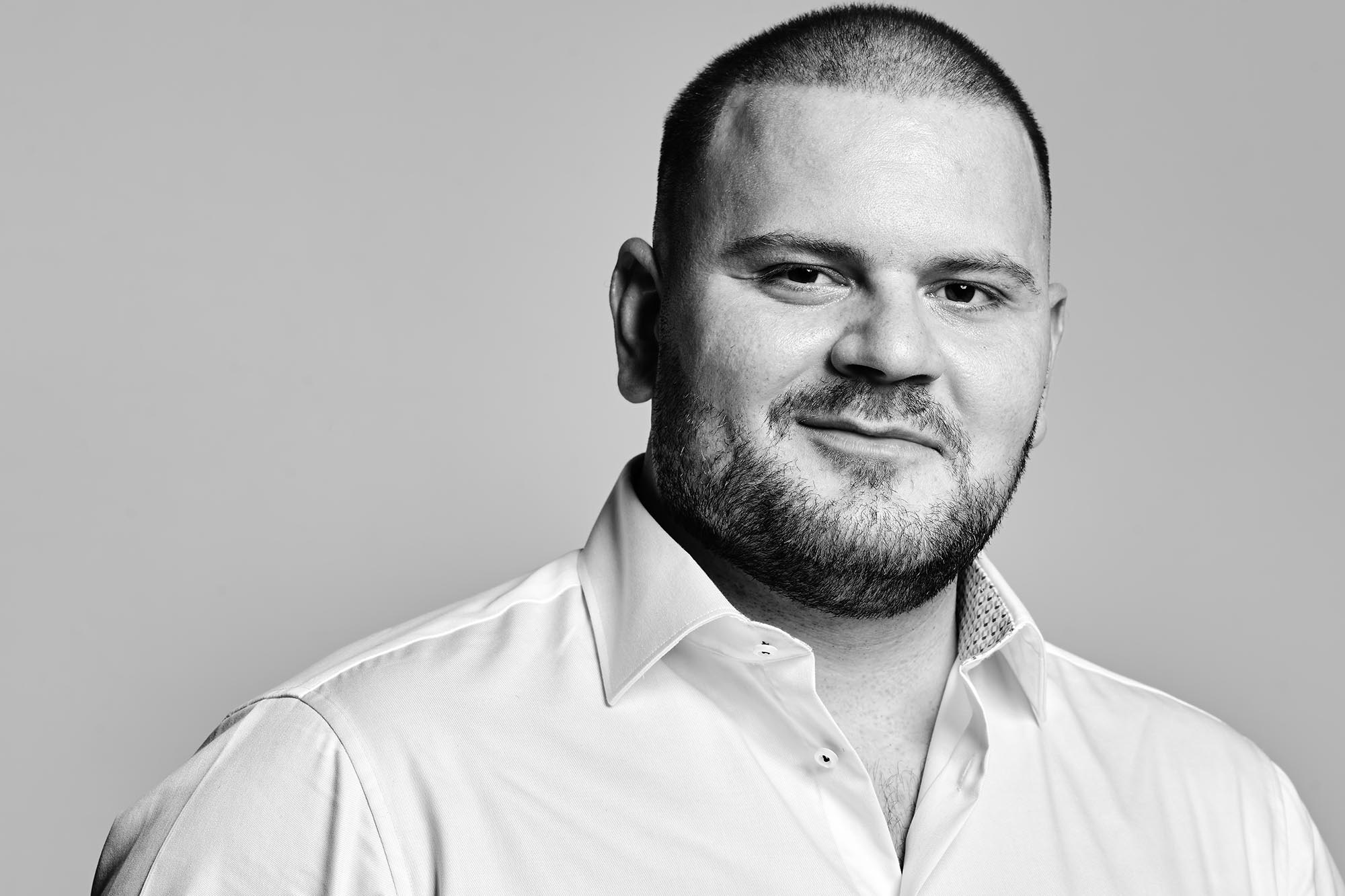 Interview with Rejhan Kos

CEO Trunz Montenegro d.o.o

Rejhan, who exactly visited the Trunz plant in Montenegro - who was part of the group of visitors?

Rejhan Kos: The visiting delegation was led by the Swiss Ambassador to Serbia and Montenegro, Mr. Urs Schmid. In addition to his staff, local politicians such as the deputy mayor of Bijelo Polje were also present. And we were very pleased that representatives of the government of Montenegro were also present. We are not used to so much attention - but we certainly deserve it ... (laughs)-

How did the visit come about - how did it happen, who organised it?

Rejhan Kos:: I have known the Swiss Ambassador to Serbia and Montenegro personally for a long time. We have run into each other on various occasions in the past and had plenty of opportunity to talk. Now, an ambassador naturally has a busy schedule. But when he were due to visit various places in Montenegro, the initiative came from the Embassy. We were told that they would like to include our location in the programme of the visit. That really made us very happy! Attention always means networking opportunities, and such a chance does not come along every day.


How exactly did the visit take place? Was there a programme?

Rejhan Kos:Yes, of course! First, we met for an ambassadorial lunch in a very good restaurant in Bijelo Polje, in accordance with protocol. Then we went in convoy to our factory. I must say it was a really great feeling when several large vehicles with state flags drove up to our factory. We had prepared an exciting insight into our high-tech production and were able to give the honoured visitors a comprehensive view of our work here.

What is your conclusion after the visit - will the visit have any positive consequences for Trunz Montenegro?

Rejhan Kos: (laughs proudly again) Definitely! We are only a relatively small factory. But Montenegro is also only a relatively small country. It was obvious that we could make an excellent impression - and there were also quite astonished faces on the part of our visitors ...

Why is that?

Rejhan Kos: The local politicians knew who we are and what we do. But the other visitors - from the Swiss embassy and the government of Montenegro - were visibly amazed and genuinely impressed by the high-tech level of production here. Nobody had expected that.


Well, it was clear that Trunz Montenegro is not a village smithy ..

Rejhan Kos: Yes, but nevertheless the level of what we do here was impressive for our visitors. And to come back to the initial question: Yes, this visit has enormously positive consequences. On the one hand, a larger circle from politics and administration has now become aware that a real high-tech company is located here. The impression we were able to make translates directly into a whole new kind of respect and appreciation that is shown to us. This could result in a more quickly solution of administrative business obstacles in the future. But there are also very tangible results. We have always had the problem that there was no transport agreement between Switzerland and Montenegro. This meant that whenever Montenegrin truck drivers wanted to enter Switzerland, it led to a whole series of problems, so that we regularly had to resort to Serbian hauliers - because there is already such an agreement between Serbia and Switzerland in place. But we would like to work with local companies, of course. And now the visit of this high-ranking delegation has directly led to the fact that there is now a transport agreement between Montenegro and Switzerland. A really important success, which makes life and work here much easier for us!

That is really a great thing! When it comes to foreign locations, however, Montenegro does not necessarily come to mind as the first choice. Many companies produce in Asia. How long has the Trunz location in Montenegro existed and how many people are employed there?


Rejhan Kos: We've been here since 2020 and we have about 20 employees here at the plant.

And what exactly do you produce there?

Rejhan Kos: Here at Trunz in Montenegro, we concentrate entirely on the production of complete lighting solutions, i.e. LED lighting modules and luggage carrier systems for rail vehicles.

Rejhan, the last question is unfair of course, because you are the CEO of the plant in Montenegro and therefore naturally "biased" and rightly proud of what has been achieved in Montenegro. Nevertheless, we would like to know your personal opinion: What makes Trunz Montenegro so special? What makes you stand out?

Rejhan Kos: es, as a native Montenegrin I am indeed proud of what we are doing here. Because we have succeeded in doing something really great: In a short time, we have managed to build up a production site in a small country in the Balkans that works and manufactures to the world renowned high Swiss standards. Our employees are excellently trained - some of them in Switzerland itself. We are in the Balkans, but our processes, our manufacturing system is virtually taken over from Switzerland. In addition, we constantly train our people here. There is actually no difference to manufacturing in Switzerland. And in contrast to companies that relocate production far away to Asia, we have short distances to Switzerland. We are virtually on site, quickly accessible, work according to Swiss specifications and standards and are in constant close contact with Trunz in Steinach.

Well, there is a difference, or rather an enormous customer advantage, that comes with the decision to produce in Montenegro ...?

Rejhan Kos: To put it very clearly: Thanks to our high-tech production here, we naturally combine the highest level of Swiss quality with extremely attractive pricing options for our customers. And for me personally, it is also important that we can provide high-quality jobs and top work force training in a peripheral region of Europe that often receives little attention. Our good production and working conditions are one of the reasons for the high quality of our products, which we can then offer at fair prices. And that is important in many respects. I can give a good example of this: Stadler has recently been able to sell several trains to the national railway company of Serbia. This required a good purchase offer. And we contributed to this with our production - here on site in the Balkans. So it's not just a foreign company that benefits from the value creation that takes place here - no, our great products are now rolling on the rails locally and thus serve the people here. I think this is how globalisation really makes sense and becomes a pleasure for everyone involved.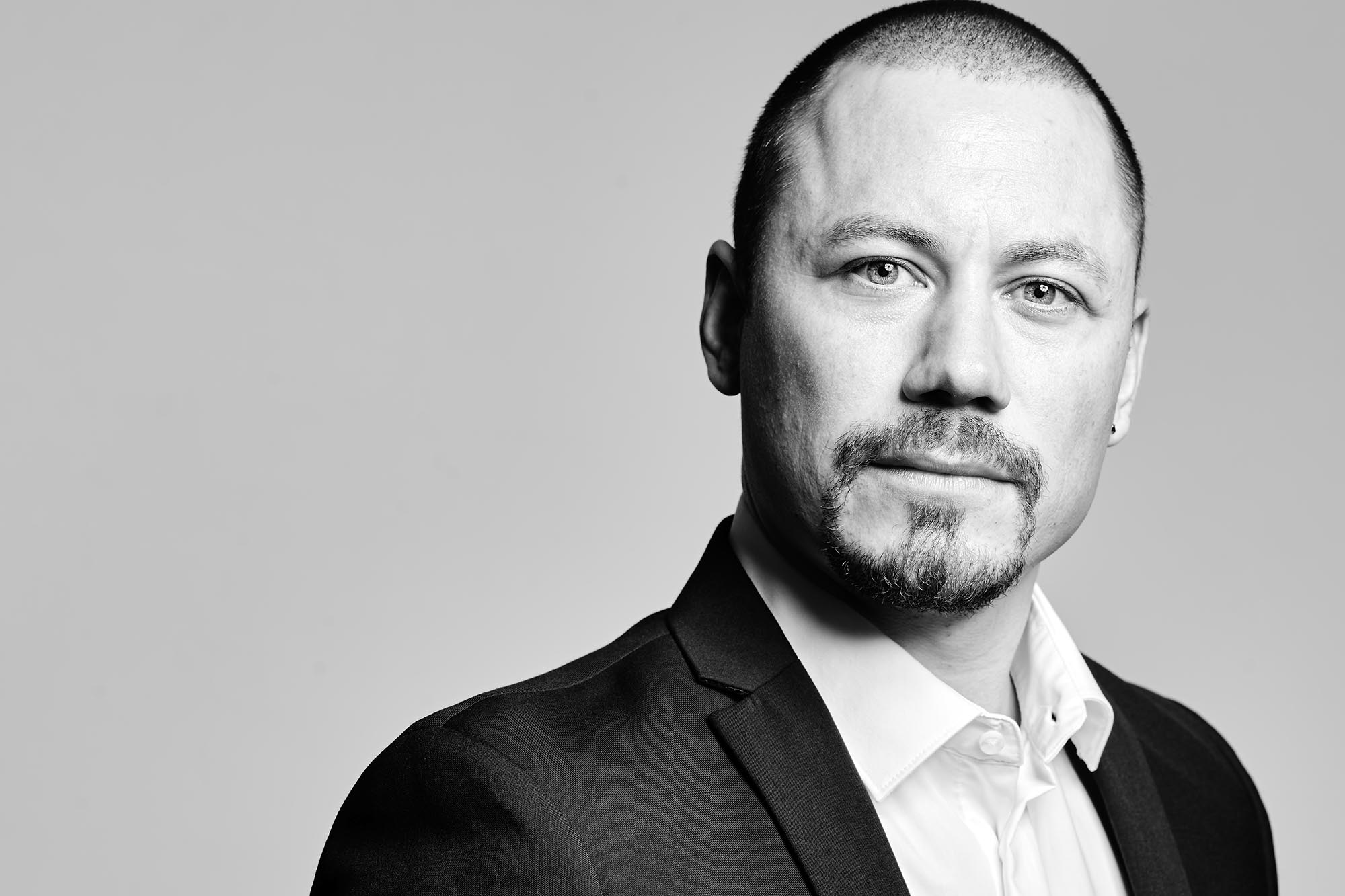 Sebastian Tövishati

CEO Trunz Fahrzeugtechnik AG in Steinach SG, Switzerland

"We at Trunz Fahrzeugtechnik AG are very proud of the successful development that Trunz Montenegro has taken. The plant is ISO 9001 certified and has been successfully audited by customers. Here, lighting and luggage carrier systems for rail vehicles are manufactured to the highest Swiss standards under the best working conditions and at attractive terms. This special situation is achieved through a clever division of labour: Trunz Fahrzeugtechnik Schweiz takes care of the conception, planning and engineering, while Trunz Montenegro concentrates on the high-quality production. In this way, both locations complement each other optimally. From 2023, Trunz Montenegro d.o.o. will also process orders directly from its location for the first time. Our plant in Montenegro is an important component and building block of Trunz Fahrzeugtechnik AG - and I completely agree with Mr Kos: This way, globalisation is a sensible and positive thing for everyone involved."